Monday, March 7, 2016, 11:36 AM ET
|
TV ad budgets are being diverted to many different types of digital spending these days, so it's no surprise to see TV networks and their partners re-asserting the value of TV advertising, especially as the all-important upfronts approach.

The latest evidence is a new study from TiVo Research, consulting firm 84.51 (part of The Kroger Co.), A+E Networks and Turner, which found that for every dollar decrease in TV ad spending, the reduction in sales was $3. The study looked at 15 consumer packaged goods brands which had reduced TV ad spending somewhere between 29% and 75%. The study then measured their sales performance for one or two quarters in the 2013-2014 period.
The study found that 11 of the 15 brands suffered a sales decline, averaging $8.6 million, which compares to the $3.1 million average reduction in TV ad spending, translating to a total $94 million sales reduction. By reducing spending, the 11 brands lowered both the reach and frequency of their campaigns. But the study found that lower frequency had a much stronger impact than lower reach.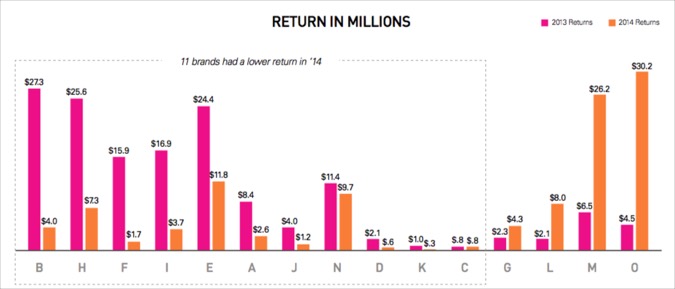 None of this is terribly surprising since there is a well-established correlation between TV ad spending and sales. In fact, the study notes that an important issue is that brands are currently shifting their ad spending away from TV but are not rigorously measuring the sales impact of new channels and their overall media mix.

The implication is that if a reduction in TV ad spending will almost surely lead to a sales decline, the imperative is to understand what impact new digital advertising channels will have? In other words can the diverted spending more than make up the sales shortfall, and do so cost effectively?

With video viewing splintering across different devices and services these days, few would argue that staying 100% focused on TV advertising is the correct strategy. Spending must move to digital channels, but the real, ongoing challenge is how to measure their impact on sales and also how to integrate the new spending with traditional TV spending to achieve the optimal mix.

As more advertisers feel compelled to shift spending, these questions will take on greater urgency.

The full study results can be downloaded here.