The Diffusion Group released interesting research yesterday which supports a view that I've had for a while: heavy Netflix streaming usage correlates with a propensity to cut back on pay-TV services. Although Netflix has strenuously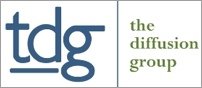 tried to position itself as a low-priced compliment to pay-TV services, the reality is that for

some

pay-TV subscribers who have begun shifting their viewing hours to Netflix streaming, the two are more substitutes than compliments. As I've argued, these are primarily people who are entertainment-oriented, don't care about live sports, are comfortable with on-demand, not live-viewing, are budget-constrained, or some combination of all of these.
The headline of the research is that the number of Netflix streamers considering downgrading their pay-TV service doubled year-over-year from 16% to 32%. But to me the key nugget is that among those who said they are likely to downgrade or eliminate their pay-TV service, 61% of moderate to heavy Netflix streamers cite online video usage as the top reason for doing so (with two-thirds of these citing Netflix specifically), while just 24% point to economic issues as their top reason. Conversely, for all Netflix streamers, almost half point to economic issues as their main reason (e.g. "cost of service" and "need to save money"), with just 34% pointing to online video usage as their top reason.
Translation: while online video usage and budget concerns

both

matter, heavy Netflix streamers are beginning to recognize that they are watching less pay-TV and that as a result pay-TV service is less valued and more vulnerable to being cut. As I've tried to point out in the past, in fact, there is nothing rocket science about this conclusion; when choice is introduced for consumers, over time some of them will inevitably act rationally and gravitate to the options that best meet their particular needs and budgets. The fact that pay-TV is a relatively expensive service gives it increased visibility as something to be reduced when new options appear.
The good news for pay-TV operators is that none of this means a wave of cord-cutting or cord-shaving is upon us; changes like these unfold over the long term. Still, for certain consumers awareness levels are rising, and pre-emptive initiatives must be taken. TV Everywhere is a terrific solution for delivering more value to all subscribers, but what's also needed to retain the heavy Netflix users is lower-cost, more entertainment-oriented options. At last week's ELEVATE conference News Corp. Chief Digital Officer Jon Miller put his finger exactly on the point: a pricing gap of $70 or more per month between pay-TV service and Netflix/OTT options is simply not sustainable.
TDG's research will no doubt be followed by many others making similar points. The pay-TV industry must take notice of these and act decisively.