Wednesday, May 20, 2015, 9:48 AM ET
|
FreeWheel has released its Q1 '15 Video Monetization Report, which reinforces many of the key trends seen in recent quarters. Of note, TV Everywhere viewing increased 328% vs. Q1 '14, now accounting for 57% of long-form content viewed. Once again, live content grew the fastest, up 140% year-over-year. Sports accounted for 82% of live ad views, basically flat from Q4 '14.

Overall, FreeWheel found that video views grew 40% in Q1 '15 vs. Q1 '14, with ad views up 43%, the fastest growth since 2012.
Desktop viewing continued its slide in Q1 '15, accounting for 67% of ad views, down from 76% for all of 2014, as connected TV devices continued their surge, now accounting for 8% of ad views, up from 5% for all of 2014. Smartphones increased to 17% share (from 13% in '14) and tablets increased to 8% (from 6% in '14).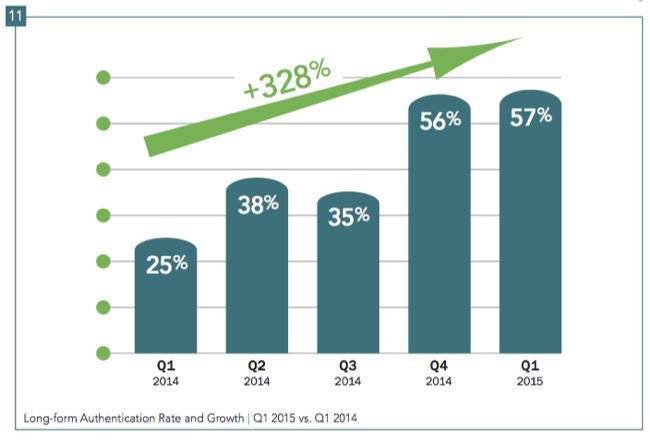 Roku was the big winner, accounting for 43% of ad views among connected TV devices, up from 34% in Q2 '14. Apple TV was the biggest decliner, down from 33% in '14 to 23% in Q1 '15, with gaming consoles sliding from 26% in '14 to 20% in Q1 '15. Chromecast increased from 7% in '14 to 12% in Q1 '15.

Connected TV devices have the highest share of live and long-form ad views as well. CTVs get 73% of their ad views from live and 20% from long-form. Conversely, smartphones get just 7% of their ad views from live, and desktop gets just 25% of its ad views from long-form.

As always, the Video Monetization Report is available as a complimentary download and includes lots more data on the video ad market.