Yesterday, in "Video Usage is Creating a Hairball for Broadband ISPs, Others," I scratched the surface of how ISPs' networks are becoming overwhelmed by the sheer volume of broadband video being consumed each day along with potential solutions currently under experiment.
Today, to help put the problem in some context I'm pleased to offer a dozen slides excerpted from Cisco's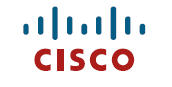 recently released Visual Networking Forecast, which shows strong growth ahead for video, as it becomes the predominant type of Internet traffic. To learn more about the forecast and its implications, I recently spoke to Cisco's primary forecasting analyst, Arielle Sumits.
Click here to download the slides.
Arielle explained that Cisco started doing the forecast years ago as an internal project to help inform its own business decisions. As it recognized there was a dearth of this information available publicly, it decided to release the numbers.
Cisco bases its calculations on analyst projections for Internet users, broadband connections, video subscribers, mobile connections and Internet application adoption. As a significant equipment vendor to service providers, it is also able to collect data from these customers to validate its forecast. In fact, Arielle said that in Q4 '08, Cisco will begin supplementing the forecast with actual data from 12-15 service providers, breaking down their users' consumption by video type (professional, UGC, etc.)
The forecast shows that broadband video's growth will continue apace. Cisco is forecasting half a "zettabyte" (definitions are provided) of data will cross the global Internet by 2012, with broadband video accounting for nearly 50% of the total. Accounting for video's rapid expansion, global consumer Internet traffic will quadruple by 2012.
Putting this in perspective, Cisco estimates that in 2012 global broadband video traffic will be 380 times what U.S. Internet backbone traffic was in 2000. Even in 2008, video is already impressive, with Cisco estimating that the video viewed at just 7 sites (YouTube, MySpace, Xbox Live, iTunes, NBC, ABC and Yahoo) is already greater than what U.S. Internet backbone was in 2000. (If you want to read the whole white paper Cisco wrote about the forecast, it is available here.)
While all of this is good news for those pursuing broadband video business opportunities, the forecast again underscores the significant issues facing broadband ISPs, on whom we all rely to actually deliver video across the so-called last mile. Broadband video's growth is dependent on these companies figuring out how to economically keep up with the explosion in video consumption. As I tried to point out yesterday, there are, as yet, no perfect answers to be found.
Click here to download the slides.
What do you think? Post a comment.