Tuesday, August 14, 2012, 10:38 AM ET
|
NBC was justifiably crowing late yesterday that the London Olympics was the most-watched TV event in U.S. history with 219.4 million viewers, but a more profound long-term takeaway from this year's games is that digital distribution of most of the competitions did not seem to hurt tape-delayed on-air viewing at all.

That was not a foregone conclusion, and given the billions in broadcast rights fees it paid, NBC made a sizable bet that with most competitions live-streamed and available on-demand, audiences would still tune in during ad-rich, prime-time hours, despite already knowing (or having seen) the results. The impact of digital distribution could have gone wrong, driving lower prime-time ratings, creating disgruntled advertisers and embarrassing NBC Sports executives. The fact that it didn't buttresses the argument that for sports in particular, digital delivery is a compliment, not a substitute, for on-air.
NBC revealed that while it averaged 31.1 million TV viewers per night, it also generated 159.3 million video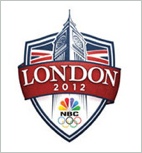 streams (double Beijing), with 64.4 million of these live streams. Total hours of video delivered were 20.4 million, with 13.6 million live. 70% of total video streams were viewed on the web, and 30% in NBC's two apps, which together were downloaded more than 8 million times.

The Olympics were also a milestone for TV Everywhere and authentication (or "verification," the term the industry is now leaning toward). NBC said that its pay-TV partners verified 9.9 million devices for viewing, easily the biggest TV Everywhere event to date. As I noted a couple of weeks ago, another TV Everywhere first was Comcast and Cablevision "auto-verifying" their users, so they didn't need to enter their login credentials. If this approach gets traction, it could be a big boost to TV Everywhere. There were at least 180 different pay-TV providers verifying their customers, and although NBC had its share of well-publicized production flubs, over the 2 1/2 weeks I didn't see any stories of verification hiccups, which is a huge accomplishment.

I've long believed that online video and the proliferation of mobile viewing devices would be a huge boon to sports, particularly those with multiple simultaneous competitions (e.g. Olympics, golf, etc.) and big time zone differences. Enabling viewers to choose the sport, camera angle, athlete, etc. that they prefer, either live or on-demand, on the device of their choice and enhanced with relevant data, is a breakthrough experience. Other networks and leagues are similarly racing to capitalize on digital's benefits, and NBC's Olympics experience will give them increased comfort to do so.

Admittedly, NBC's digital distribution plan wasn't without its hiccups, starting with its decision not to stream the opening ceremonies, which helped galvanize social media activists around #NBCFail. But lost in all that hubbub was the fact that when big dollars are at stake - as they are with Olympic broadcasts - things change incrementally, not overnight. Major media companies balancing online video's opportunities and consequences is an old story for close observers.

One day not too far out, everything to do with the Olympics will be available online, and we'll all have devices that connect to our big-screen TVs, leveling the playing field with broadcast. We weren't quite there in 2012, but NBC's success and inexorably changing consumer behaviors guarantees we will be soon enough.